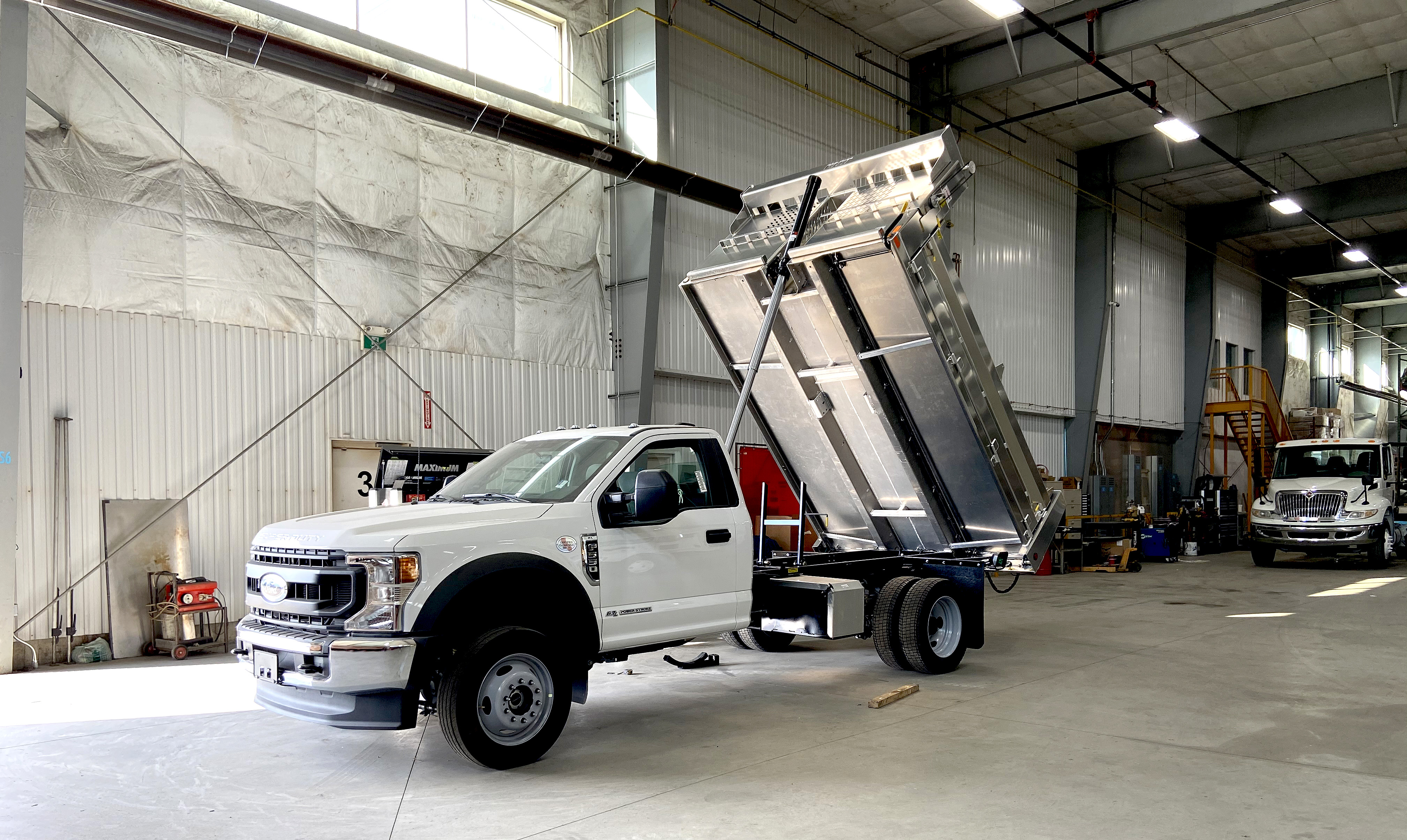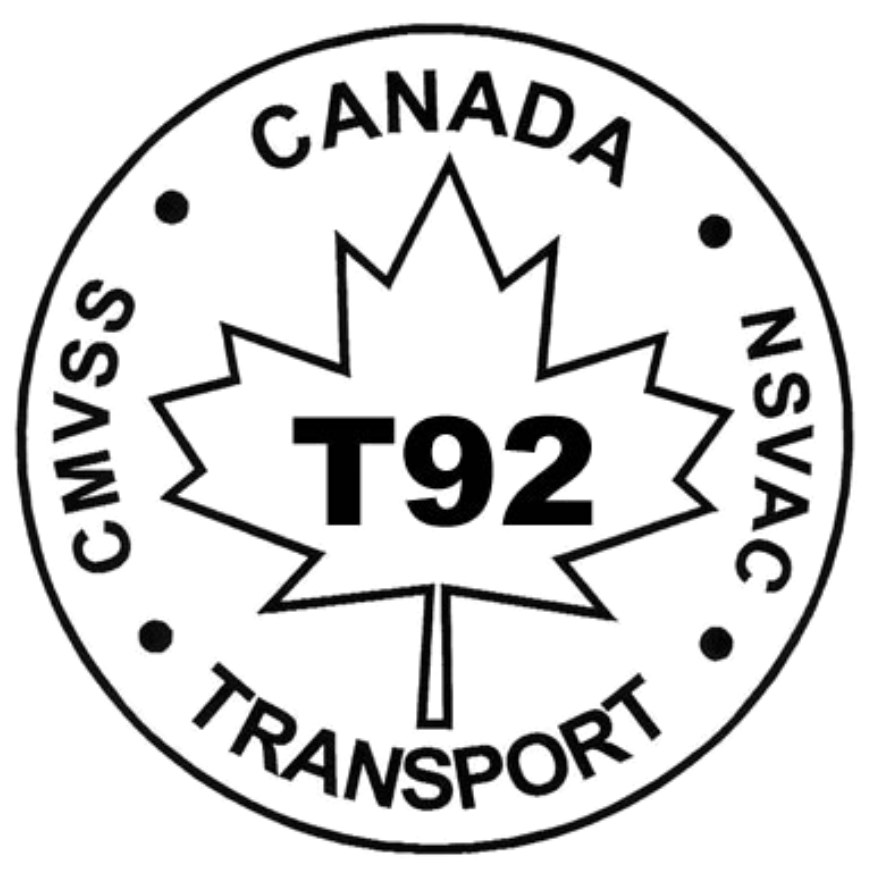 90, 010 sq.ft. 
Currently Manufacturing 
Voth Dump Bodies 
JOB BOSS Dump Bodies 
Voth Flat Decks 
Voth Chipper Bodies 
Voth Dump Insert 
Interchangeable Bodies 
Kargo King Roll-Off Systems 
Snow Bull Snowplows 
Certifications
Transport Canada - National Safety Mark (T92 NSVAC)
CWB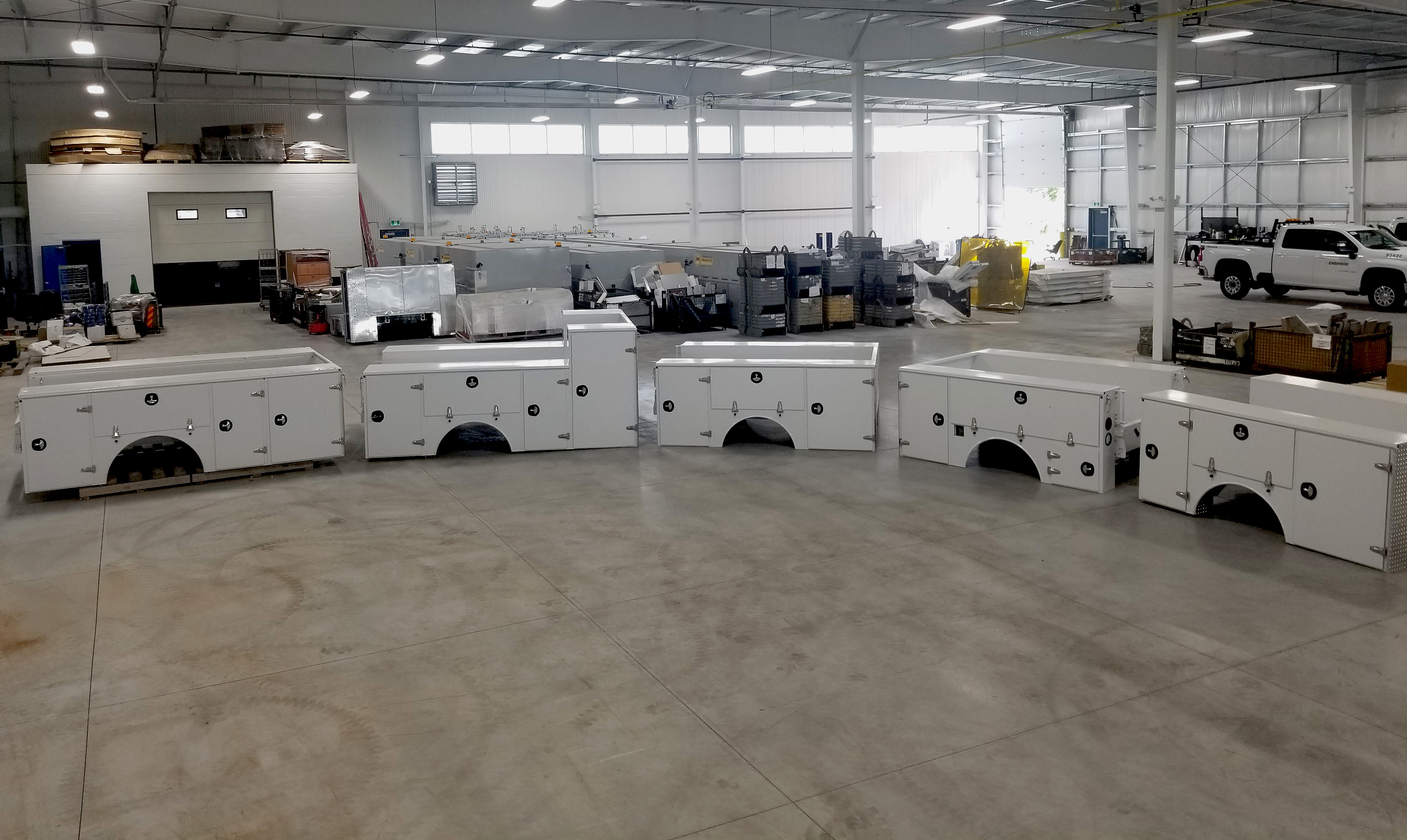 80,000 sq. ft. 
Currently Manufacturing 
Voth Service Bodies 
Van Shelving & Accessories 
Certifications
CWB 
ISO/TS16949:2002 
Transport Canada-National Safety Mark (K46) 
The Beginning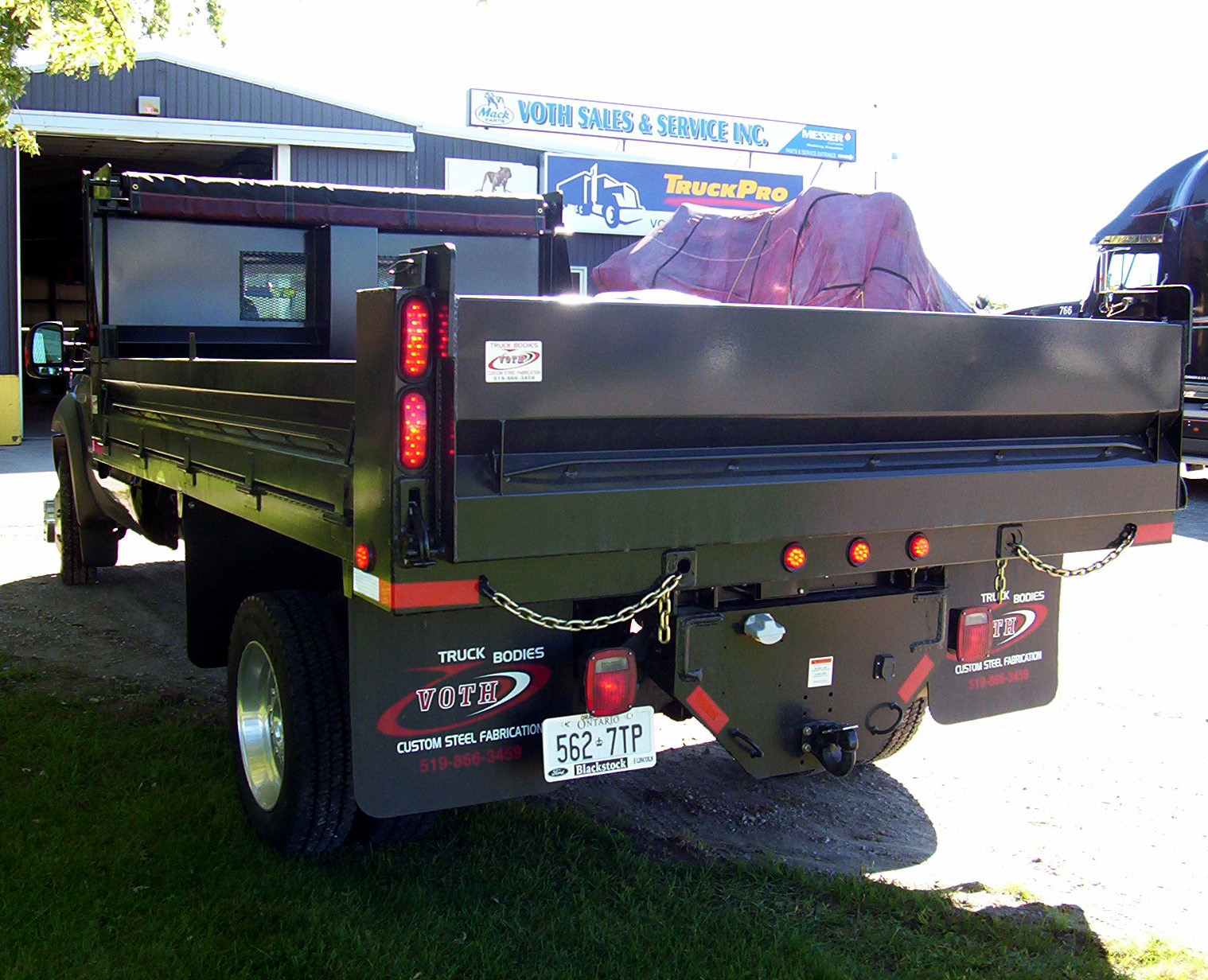 Frank Voth built his first truck body in a Voth Sales & Services truck bay in 2003. With a dream and a truck, Frank built relationships with local landscape businesses and dealerships. Taking his design on a Canada-wide tour, Frank established a network of Canadian distributors as his new venture and selection of manufactured truck bodies began to grow.
Voth Truck Bodies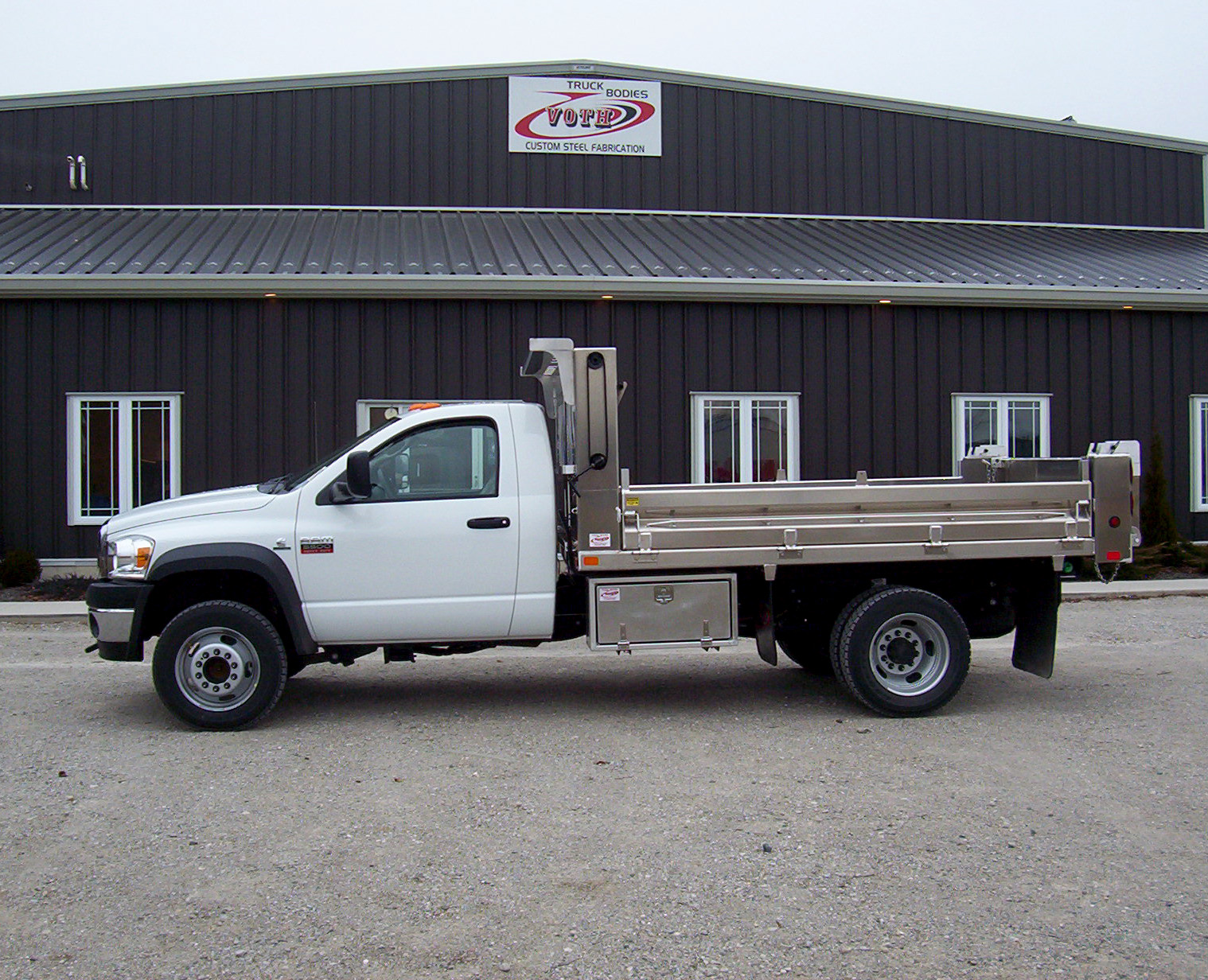 Serving Canada with high quality steel and aluminum bodies, Voth Truck Bodies built their first dedicated manufacturing facility in 2008. With continued growth in sales and production numbers, Voth established relationships with distributors in the US, in addition to a growing customer base in Canada.
Joining Drive Products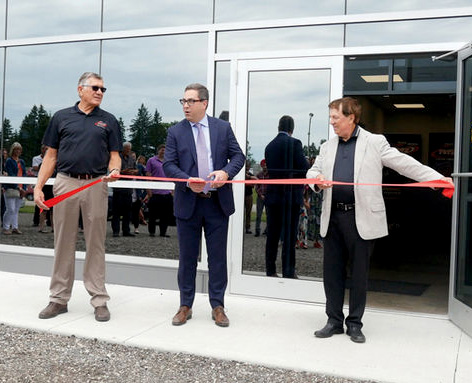 In 2015, Voth Truck Bodies joined Drive Products' family of manufactured brands. Taking on an extensive expansion of office and manufacturing space, Voth grew in footprint and product lines manufactured, doubling their workforce and adding to standard Voth Truck Bodies offerings.
Shaping the Future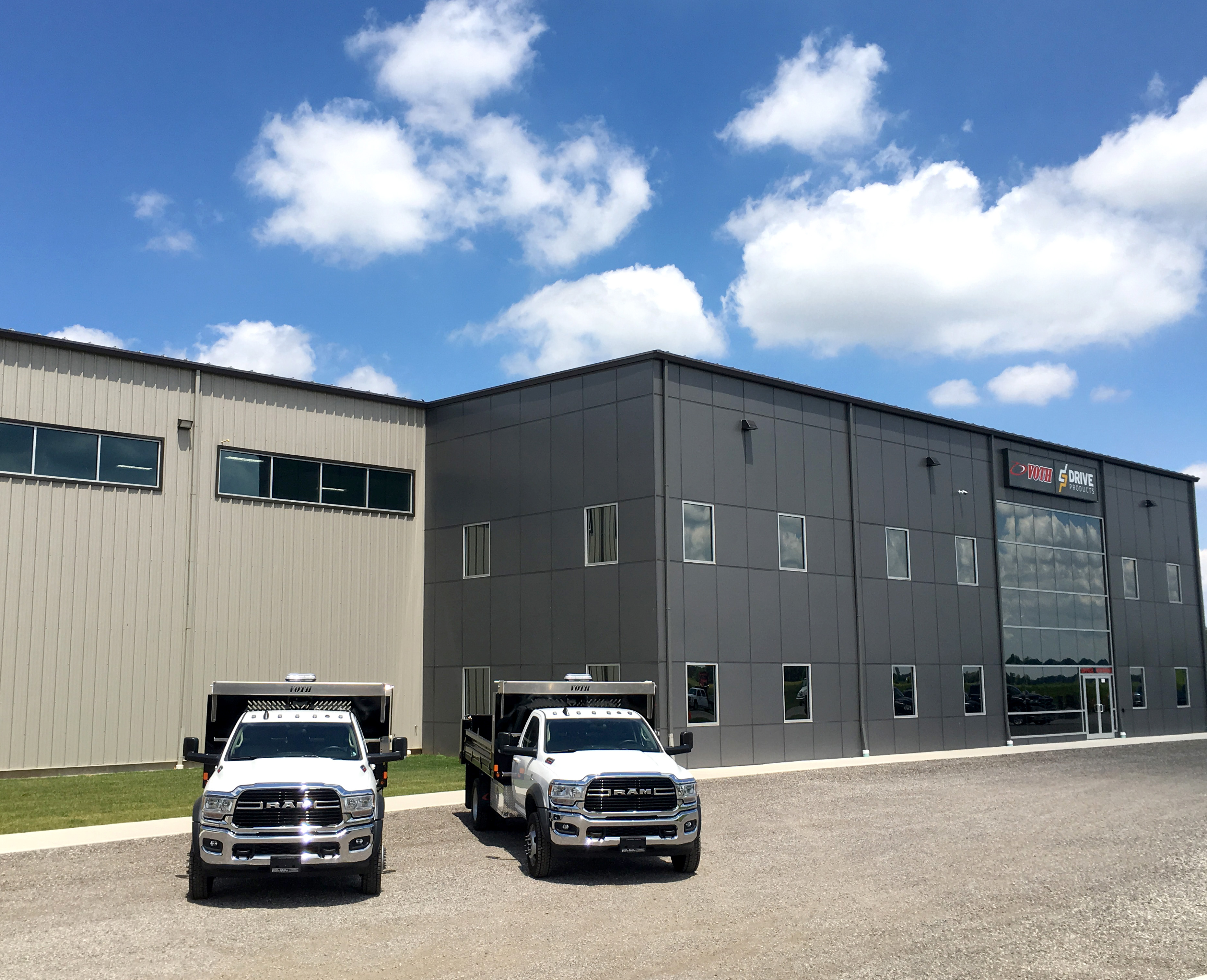 Voth Truck Bodies serves as a major manufacturing arm for Drive Products and currently manufactures four major product lines: Voth's signature line of truck bodies, Kargo King Roll-Off Systems, Big Max Roll-Off System, Snow Bull snowplows and the New JOB BOSS dump body. Today, the Voth family continues the management of daily operations and the Courtland, ON location.